Graphic designers these days not only require creative abilities but also extensive understanding of other graphic design-related areas such as computer based graphic design tools.
Designed by experts using the latest themes and layouts, the catalogs designed by us surely make your customers go WOW. Our custom designed catalogs are designed by professionals you value your photos and your customers. Each of our designed album are unique and theme focused that make the events of your clients memorable.
Professional Graphic Designers Team
We have dedicated team of professional graphic designers who are specialised in both computer based graphic designing and traditional graphic designing who still prefer to use manual and traditional tools for their creative endeavours.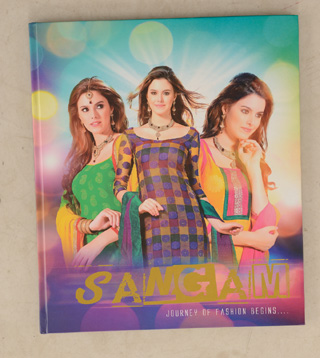 Our graphic designing team can effortlessly translate ideas into visual imagery, and save the project for editing whenever alterations are necessary.

With the dedicated professional designer team, our print catalogs are designed considering the customer needs, using ethnic backgrounds and various cultural themes that gel with the occasions.
Quick Turnaround Time
We have a very swift turnaround time for designing the catalogs which would result in you to be able to deliver the final product to your client in no time and earn more orders and profit.
Our Work
Here are some of the Catalogs designed and printed by us